RUPERT MURDOCH'S SONBUYS 'BEVERLY HILLBILLIES' MANSION… Sets New Record!!!
4.2K1,05912/12/2019 3:00 PM PT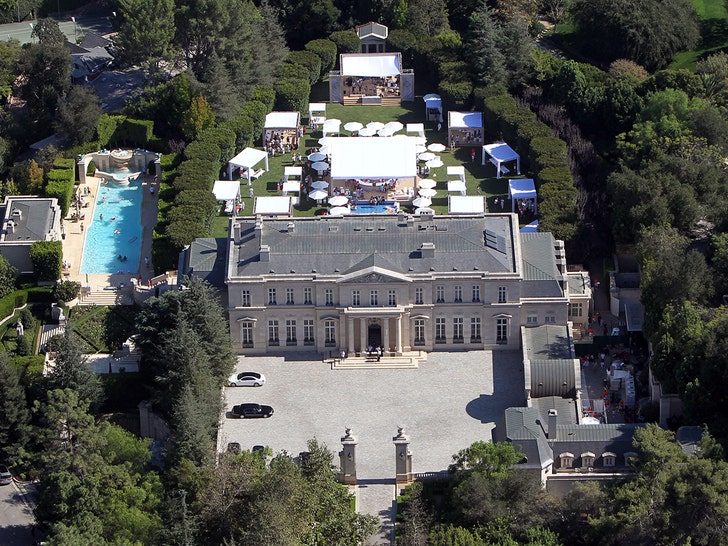 Alamy
Come and listen to a story about a man named Lachlan … a not-so-poor media mogul who bought a house for $150 MILLION!!!
That's right … the L.A. estate known as Chartwell — best known for being featured on "The Beverly Hillbillies" — is off the market, and the mansion's new owner is Rupert Murdoch's son, 48-year-old Lachlan.
The real estate transaction is not only the most expensive in L.A. history but in the history of the entire state of California. And, get this … it sold for $200 million LESS than the initial asking price.
Chartwell was listed off-market about 2 years ago at an astronomical $350 million but dropped to a slightly more affordable $245 mil when it entered the multiple listing service. The price dipped again to $195 mil this summer, before reportedly being sold to Lachlan for the cool $150 mil.
It's now the second priciest home sale in the U.S. … trailing only the $238 million NYC penthouse purchased by hedge fund billionaire Ken Griffin in January.
The exterior was used for the credits of the legendary '60s show … and it's become a tourist destination ever since, where people peer through the gates to get a look. The estate boasts a 25,000-square-foot main house, a tennis court, a guest house, and of course — a cement pond … and another house to go with that.
There are also acres of gardens with tall hedges and trees for privacy.
BTW — Chartwell is actually located in Bel-Air, not Beverly Hills, and was last owned by late billionaire A. Jerrold Perenchio, the chairman of Univision. The new owner is cochairman of his family's company, News Corp.