Open houses are a foundational marketing tool that continues to be relevant in real estate success today if you do it right. That's why I've filtered through my notes from the past eight years to refine the open house process.
Of course, agents conduct their open houses in a variety of ways, but if you follow my 8 secrets to crush your open house, you will boost your chance of securing not only your closing but profitable future clients as well.
TREAT EVERY OPEN HOUSE AS AN EVENT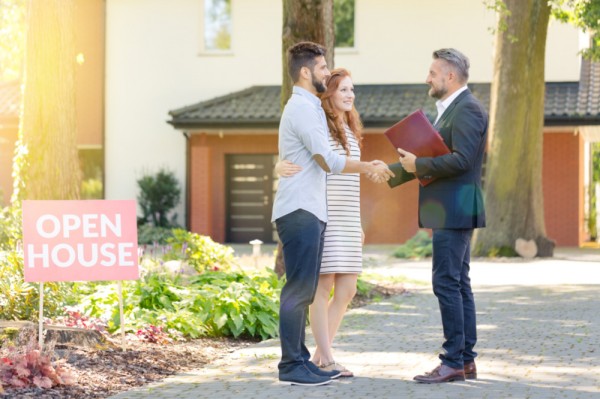 Imagine you are throwing a celebration for one of your kids. The first question I want you to ask is, "How can I put together a birthday party that will blow people away?" I want you to cultivate the response of "WOW!" from every person that walks in the door. Even if the buyers think the house is just OK, the event should exceed their expectations.
Don't overlook the importance of promoting your open house. Plan ahead by following my 4:1:2 rule.
Promote at least 4 days before the event. You'd spend more than four days planning your child's birthday party, right? Consider both traditional and online promotional tactics.
Host 1 day. This is your day to make the home shine and blow potential buyers away.
Follow up 2 days after the event. Don't miss opportunities by failing to follow up with leads from your open house. Send thoughtful, personalized messages and schedule another meeting.
GIVE THE NEIGHBORS THE HEADS UP
Build relationships with the neighbors by taking the time to walk door-to-door three or four hours before your event to let them know about the open house. Mention the time, expectation of street parking, and any delays they may encounter. Think of this as an opportunity to invite the community to your open house, using phrases such as, "It's just a short three-minute walk around the corner. I'd love for you to swing by." or "We're hosting an open house for the Johnsons. If you'd like to stop by a few hours before, I'll make sure it's open for you."
Try to avoid using door hangers, as they are impersonal and generally homeowners don't like them. Instead, bring your business cards with you to hand to them. They are potential future sellers!
You have no idea how much this heads up will mean to the neighbors.
DO THE RECON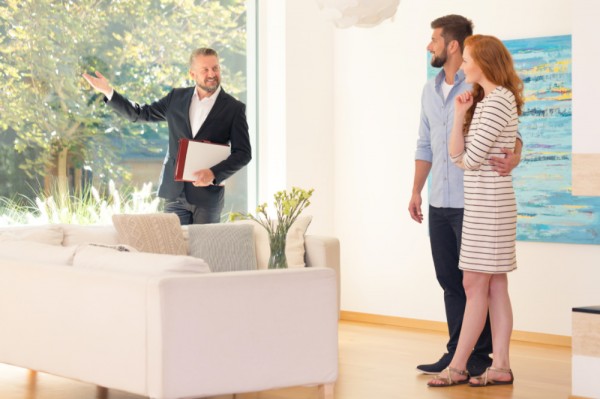 What do other open houses in the neighborhood or surrounding area look like? To compete in your marketplace and articulate your value proposition better, it's imperative to familiarize yourself with the competition. Take a friendly, collaborative approach to visiting community open houses.
THE TWO SCRIPTS YOU SHOULD KNOW
Within the first few minutes of greeting new open house guests, there are two pieces of information you want to gather. First, you want to find out how they found the house. "Did you see the signs or find us online?" Try to avoid saying, "What brings you in today?" This script was created over 30 years ago by someone who has never hosted an open house. It is fairly obvious what they are there for and the question doesn't allow you to find out valuable information about the potential buyers.
Next, we want to find out their motivation to buy. Ask your guests, "Are you looking to buy a home in the next 3 to 5 years?" This question immediately releases the pressure that you'll sell them something today.
IF YOU CAN'T ESCORT, SETUP THE FLOW
Even if you don't have many of your team members helping and are unable to escort them through each room, do not let your guests wander. Provide them with specific directions that will take them down the most flattering route of the house. Then make yourself available for them to ask questions.
Not only will establishing this flow ahead of time allow your gets to see the best features of the home, but it will help you keep things organized so you can give each potential buyer proper attention.
To guide them, try using a script like this: "Joan, welcome to 123 Main Street! I know there are a lot of people here, so let me give you some direction. Why don't you start in living room and grab a cookie on your way. Don't miss the red barn door that was crafted specifically for this home… I'll check in on you in a few minutes, but please feel free to grab me for any questions you may have along the way."
Don't give them more than three directions at a time or they likely won't remember where to go and what to see.
TELL THEM WHERE TO GO NEXT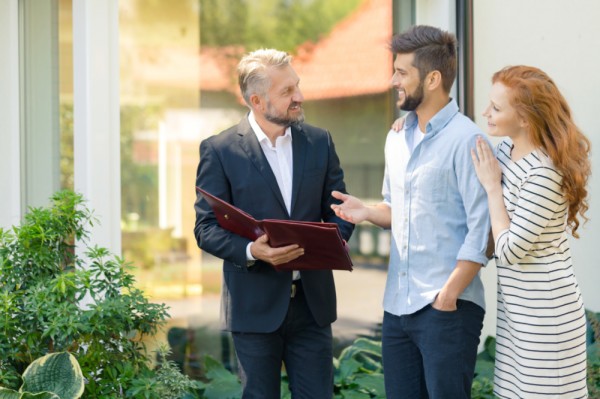 The more houses you can show your guests under your brand, the quicker you get the win. Curate a path of homes for them, based on what their wants and needs are, and they will look to you as their advisor.
Try saying, "Hey, if you're still looking for homes in this area, I know of a great one right around the corner from here. It'll only take you 15 minutes. Just tell them Sharran sent you!"
But, before you send them on their way make sure you let them know how they can reach you and what the next steps are.
IF THEY DON'T SIGN IN YOU HAVE FAILED
If your guests don't sign in, you've failed. Not being strict here, just honest. Open houses are all about collecting valid buyer leads for your seller.
Make the sign in process easy for your prospective buyers. Whether you use a guest book, open house registry, application, etc., the sign in should take them no more than 30 seconds. Don't forget to have your business cards readily available in multiple places throughout the home as well.
If you're using an online form of a sign in on a tablet or computer, make sure you double check your Wi-Fi connection before the event begins. And if you're expecting heavy traffic, you may need more than one station.
FOLLOW UP THE SAME DAY
Do not call all the attendees from your open house. Only reach out to those who have opted in to being contacted or receiving more information. Follow up with those potential buyers in a warm way.
Send a follow-up video immediately after the open house concludes, while their memory of the home is fresh. It's wise to shoot this the day before the event. Even if the guests don't have one or two minutes to talk with you after they've viewed the home, this video allows you to provide more details and gauge interest.
After completing your follow-ups, provide your seller a summary of the open house. For example, "We saw 32 guests today, I collected all their information, and I have five hot leads. I've sent our top leads an overview video and have asked for feedback, so we should hear back shortly."
By: Sharran Srivatsaa